This was interesting.
I wanted to include one of my favourite renders in the slideshow on this site, but its proportions didn't fit well: its perspective was pretty forced already, and stretching it made it – I felt – uncomfortable.
The original was in 2020 (the software, not the year), to which I don't have access any more – so I re-built it in ArtiCAD. Apart from some small adjustments I made – like extending the glass splashback behind the hob -, the comparison shows not just differences between the two programmes, but also seven or eight years' progress in render quality.
2020: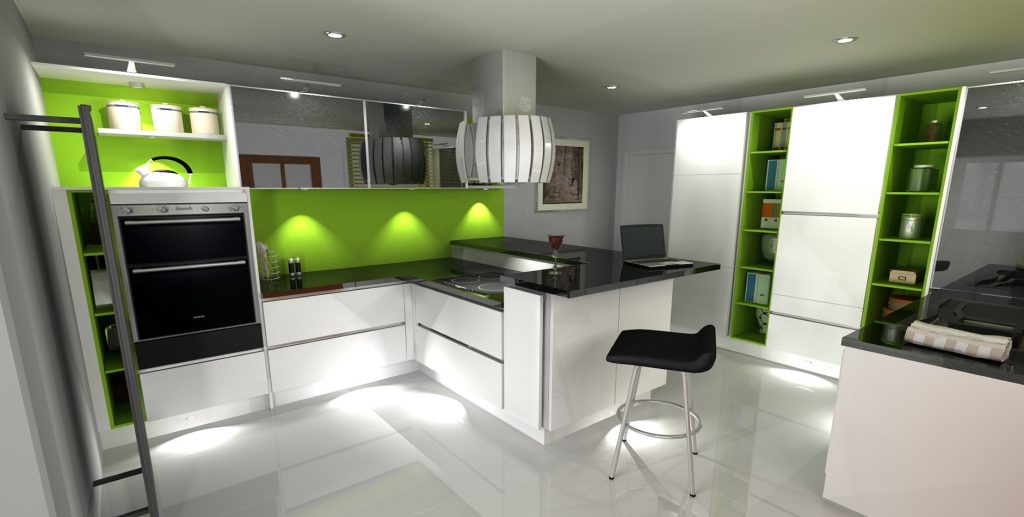 ArtiCAD: