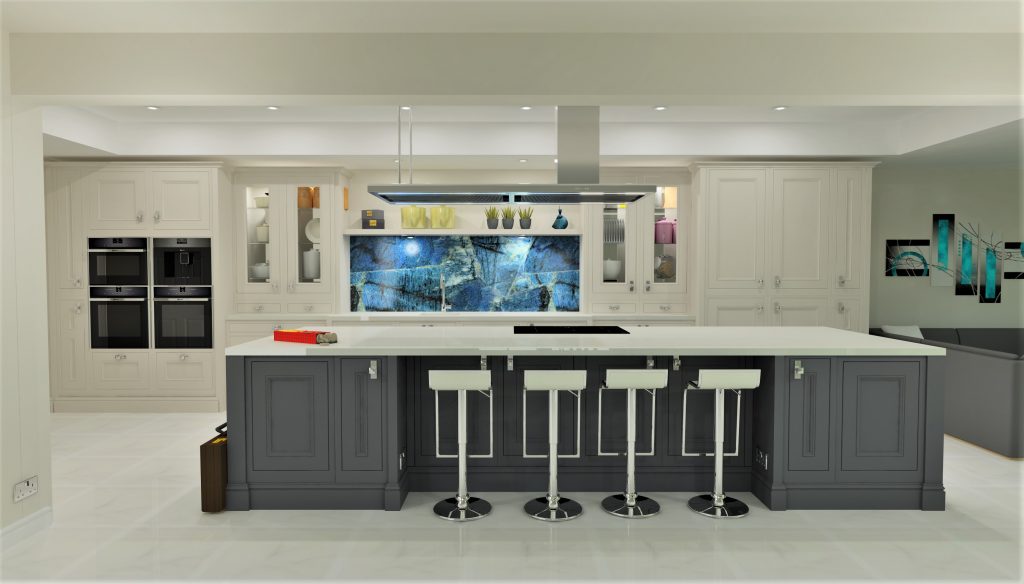 1909 was launched at a time when I had access only to German kitchens. Germans don't tend to do the UK's kind of traditional very well, and I love both. I had to wait a few years to design my first 1909 kitchen, and this was it.
The shape of the room forces the island off-centre. The extractor pulls the eye back toward the middle – and toward the bold splashback, which re-centres everything.
Rendered in ArtiCAD.